USGA Announces WAGR Exemption Modifications for Amateur Championships
Changes will go into effect immediately for 2023 championship season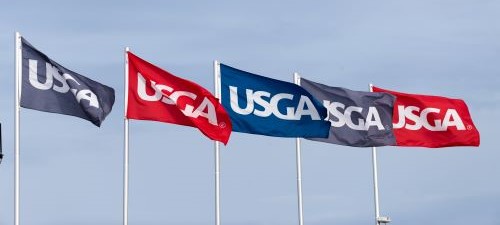 LIBERTY CORNER, N.J. (March 16, 2023) – The United States Golf Association (USGA) today announced two modifications to the World Amateur Golf Ranking®/WAGR® exemption criteria for amateur championships, effective immediately. The changes are an effort to better help players plan their schedules and notify exempt players of their place in the field in a more timely manner.

The two changes are as follows:
Addition of a new WAGR exemption category that is determined at the release of entries. A breakdown of how many players are exempt in this category by championship is below. The wording will mirror the current WAGR exemption category.
Those who qualify for the WAGR Exemption Category for all amateur championships will be determined the Wednesday prior to the close of entries. For example, entries for the U.S. Women's Amateur close on June 14; thus the top 25 players in WAGR will be determined from the Wednesday, June 7 ranking.
"Through our yearly evaluation process of exemptions across our amateur championships, we identified an opportunity that can simultaneously benefit our players while also improving the strength of field of our championships," said Brent Paladino, senior director of Championship Administration for the USGA. "These changes ensure that we are giving top amateur players clarity on their exemption status as early as possible and provides exempt players with the time needed to confirm their place in the championship field."
Championship

New Additional Exemption
(Entries open)

Current Exemption Modification
(One week prior to
close of entries)

U.S. Amateur

Top 10

Top 50

U.S. Women's Amateur

Top 10

Top 25

U.S. Junior Amateur*

Top 25

Top 85

U.S. Girls' Junior*

Top 15

Top 40

U.S. Mid-Amateur*

Top 15

Top 40

U.S. Women's Mid-Amateur*

Top 10

Top 30

U.S. Senior Amateur*

Top 10

Top 25

U.S. Senior Women's Amateur*

Top 10

Top 30
*Using the WAGR age filter eligibility per the age requirement of the championship

Entries for this year's amateur championships open between the dates of March 22 and April 5 and close between May 17 and Aug. 9. The USGA conducts eight individual amateur championship each year for men, women, juniors, seniors and mid-amateurs on some of the world's greatest golf courses. These USGA championships showcase and celebrate the world's best amateurs and provide them the stage to achieve their dreams.
About the USGA
The USGA is a nonprofit organization that celebrates, serves and advances the game of golf. Founded in 1894, we conduct many of golf's premier professional and amateur championships, including the U.S. Open and U.S. Women's Open. With The R&A, we govern the sport via a global set of playing, equipment, handicapping and amateur status rules. The USGA campus in Liberty Corner, New Jersey, is home to the Association's Research and Test Center, where science and innovation are fueling a healthy and sustainable game for the future. The campus is also home to the USGA Golf Museum, where we honor the game by curating the world's most comprehensive archive of golf artifacts. To learn more, visit usga.org.
For further information: Jonathan Coe, USGA Communications, jcoe@usga.org